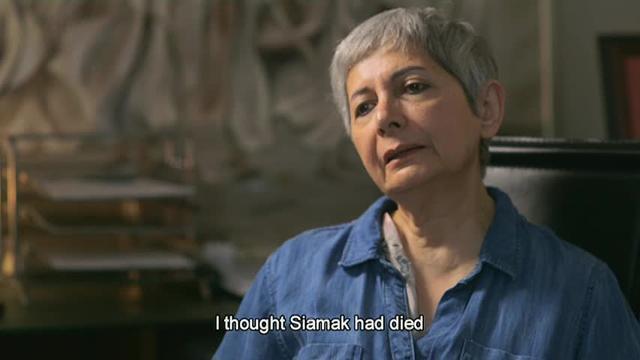 Rent this film for $4.99
"My confession damaged me permanently... The physical pain is quickly forgotten, but not the psychological damage." -Faraj Sarkoohi
Since its earliest days, the Iranian regime has relied on forced, televised confessions to humiliate and discredit its opponents and instill fear in its citizens.
In FORCED CONFESSIONS, director Maziar Bahari seeks out other writers and intellectuals who-like himself-were tortured and forced falsely make detailed declarations of guilt. (Bahari chronicled his story in the book Then They Came, which forms the basis for Jon Stewart's film ROSEWATER.)
The documentary captures the personal, social, and psychological cost of forcing people to abjectly admit to non-existent crimes. Those who are arrested must deal not only with the physical torture, but also the realization that their interrogators are privy to their most intimate secrets.
Bahari introduces us to a variety of Iranians who have survived this deeply disturbing experience. Sitting in his Frankfurt study, writer Faraj Sarkoohi sucks deeply on a cigarette, agitated, as he recalls his torture and mock execution nearly twenty years ago. Siamak Pourzand was transformed from a dapper, urbane film critic who tried to bring the best of world cinema to Iran, into a broken man who flung himself from his fifth-floor balcony. Journalist Omid Mermarian is brought to tears describing the lasting effects of being beaten brutally, and how easily the trauma returns. Philosopher Ramin Jahanbegloo still looks bewildered about the ludicrous accusations aimed at him in 2006 when he was accused of plotting a "soft overthrow"-a term he had never even heard-of the regime. Former student activist Ali Afshari, who had once been critical of those who falsely confessed to crimes, was unable to withstand the extreme physical and psychological torture to which he was subjected, and lied about having been recruited by the CIA.
FORCED CONFESSIONS also outlines how the regime's strategy of public humiliation for non-existent crimes has evolved and expanded over the years. Where it was once political prisoners and intellectuals who would be forced to confess, now those accused of a wide array of crimes are put on display to show their contrition. The fact that almost nobody believes these confessions does not seem to matter to the government.
As philosopher Jahanbegloo points out, the show trials and forced confessions are not just about instilling fear. They are about psychological domination. Through them, he says, "the Islamic government thinks it can possess our souls."
2015 MESA FilmFest
World Premiere, 2012 International Documentary Film Festival Amsterdam
Official Selection, 2012 WatchDocs
Official Selection, 2014 Noor Iranian Film Festival