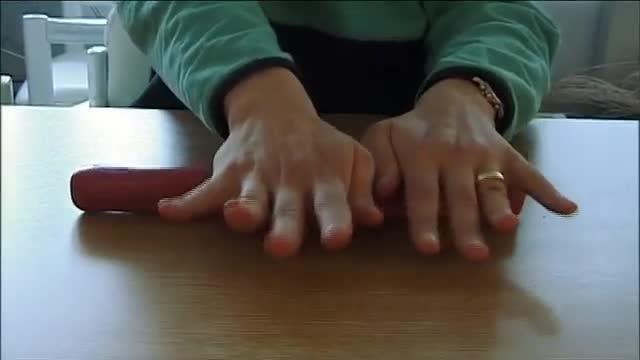 Rent this film for $4.99
Soon after getting married, Boris Baberkoff, a 33-year-old German cellist, suffers a stroke while visiting New York City. His wife, the filmmaker instinctively reaches for her video camera and begins to document her husband's outstanding healing process, she shares their innermost thoughts and feelings and creates a portrait of a couple in extraordinary circumstances emerges.
It all starts as a home video of the newlyweds on their trip to the United States. Suddenly Boris collapses and their entire world is turned upside down. Boris is suffering from a life threatening brain-stem stroke. He is locked inside his own brain. He can hear but is unable to move or communicate; his chances of recovery seem very slim. He needs years of physical therapy and constant medical attention in order to regain his life back.
While death remains physically close at first, it is with the passing years that the psychological strain tears at their relationship. A new everyday life of having to cope with Boris's handicap overwhelms them both at times - if not every single day. Plagued by anxiety regarding their ability to survive and disturbed by their new status as misfits, their relationship is heavily stressed.
This documentary is Katarina's video diary of the tragedy that hits them. She meticulously records her husband's arduous fight to find a path back to the outside world and represents her own state of mind, her feelings of hope and despair, love and hate, responsibility and guilt, through dream sequences and metaphorical scenes where she is seen sitting, knitting what turns out, in the course of the film, to be the shape of a "brain."
"[STROKE] is a film that radiates courage. A neatly structured and edited documentary, Katarina Peters's STROKE deserved its armful of prizes."—Kinema

"Katarina Peters daringly crosses the line between fiction and documentary... a moving story."—Herald Tribune
Best Documentary Award, 2004 Leipzig International Festival
2011 Western Psychological Association Conference