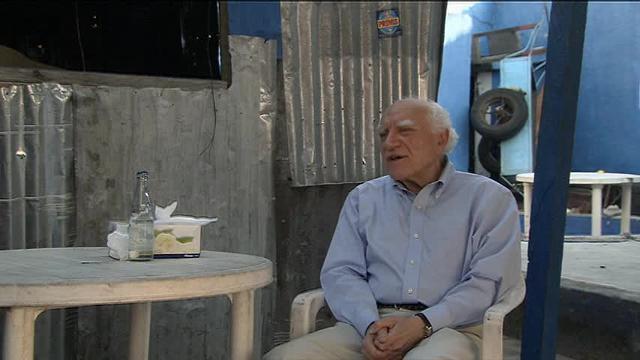 Rent this film for $4.99
In war torn countries people will not be able to be productive and development will fail until they overcome their trauma. Yet, Is it even possible for a country overwhelmed by the legacy of five million deaths to successfully heal and move on?
That is the underlying question in Congolese documentary filmmaker Djo Munga's powerful film STATE OF MIND, about the use of psychotherapy to talk about loss, forgiving, and finding new memories to overlay the traumatic older ones.
Pioneering therapist Albert Pesso is invited to Kinshasa, Democratic Republic of Congo, where many people suffer from years of post traumatic stress disorder. Pesso is there to train health practitioners in symbolic interaction, a form of relatively short-term, group-session based, psychotherapy.
In the training sessions the health care workers themselves, many of whom are also survivors of horrendous violence, work through the therapeutic process with Pesso. STATE OF MIND: HEALING TRAUMA captures the sessions in a series of fly-on-the-wall scenes, and candid, heartbreaking interviews with the participants put the effort in a larger context. A layered, engrossing and intriguing look at a national collective trauma and one ambitious initiative to try and heal wounds.
"Al Pesso, a Master therapist from the U.S. demonstrates how the language of trauma and recovery transcends language and culture, and that it is possible to install a sense of safety and protection in even the most traumatized individuals. A remarkable achievement."—Bessel van der Kolk, MD, Director, National Complex Trauma Treatment Network
2010 International Documentary Film Festival Amsterdam
2010 Dokfest Munich
2011 Western Psychological Association Conference